[Nota de la librería:]
Nos reuniremos para comentar el relato de Katherine Mansfield titulado The Garden Party. El debate será en inglés. Si te gusta la literatura y quieres practicar tu inglés te esperamos.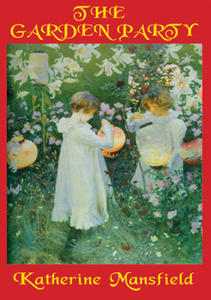 The fifteen stories collected in this volume demonstrate the genius of a woman who, in her short life, was compared to Chekhov. These are not tales of violent incident or dexterous plot. They are sensitive revelations of human behavior in quite ordinary situations. The men, women, and especially the children whom Mansfield portrays in such delicate pastels are involved in no sensational episodes, yet they are vividly true to life. 
The Garden Party was the last collection of stories to be published in her lifetime (1922)
.
.
.
Fecha
martes, 3 marzo, 2015
19:30 - 21:00
Ubicación
Monpassa