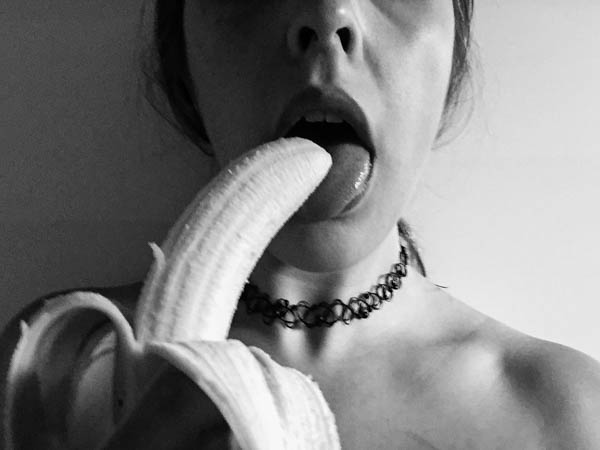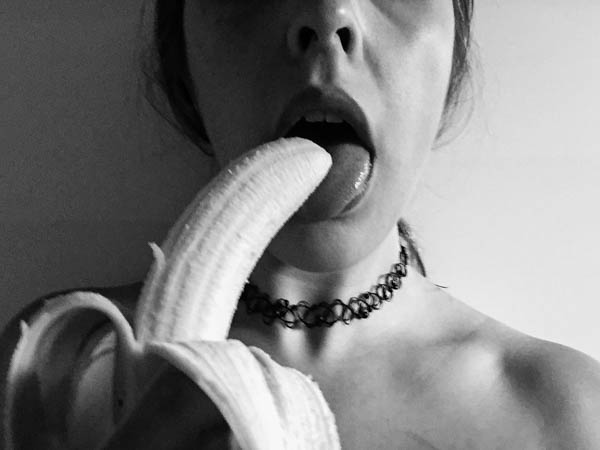 Those who start reading this article looking for some magical and infallible trick to please the sexual desires of their lover will be disappointed with what I am going to tell them. There is no magic button, no position or a movement of the tongue in three simple steps that will guarantee an orgasm of stellar dimensions. In real life, the tricks of Cosmopolitan and the advice on websites "for women" are incidental; they can help you or mess things up. But having said that, there are certainly a series of points that usually work to a greater or lesser extent.
It all starts with willingness. A blowjob done with indifference never works, for the felatrice must enjoy it as much or even more than her lover in this celebration of pleasure. This should be a going back and forth with the hand (or the mouth) in the pursuit of the fields of Eden, the fireworks, la petite mort. The moment when one is about to reach an orgasm while the other is straight-faced indicates that something is going really, really wrong.
A good French blowjob must be generous, unselfish, worked out with calm and precision, like a watchmaker fixing each one of his pieces. Make the flesh of your lover shiver, enlarge and grow until no piece of fabric in your panties is left dry.  Enjoy the infinite heat within your mouth, knowing that you are the one who takes control of the situation. When the cock is so swollen that it seems like going to explode, stop. Just for a few milliseconds, enough to give a slutty look and wink to let him know that you can make him come whenever you want. When he makes a face that says "please don't stop now?", give him a good deep throat. Deeply, till you have an attack of retching. Make your spit slip through his balls.
Leaving him about to reach an orgasm a few times will assure an epic come. One of the ones that go across the room and end up hanging on the television screen. One of the ones that mess up the upholstery of your living room couch. Worthy of framing so you can show it to your friends when they visit: "Look, look, here is where Eusebio left an expression of his love. His ancestry. His virility. The holy sheet of our sexual life."
Sorry, I lost track of myself. I was talking about how to perform a good blowjob.
Point number one: stay focused.  
Point number two: stop fearing the penis. The penis is your friend. It is there to give you pleasure, so do not take it as if you were holding a vase from the Ming dynasty. Grab it with desire.
There are guys who prefer strong attacks, pressing their cocks as if it was the last meal you were ever going to be served, and others who prefer you to suck as if you were eating a ® Calippo. There is no accounting for taste; when in doubt, it's best to ask. Or if you are unexpectedly shy, keep trying different things (if possible from lesser to greater intensity, don't just start biting his foreskin) and analyze your partner's reactions.
This leads me to point number three: be empathic. Observe whether he likes something or not according to his gestures, the noises he makes… If he shouts and pain is written in his face, it is time for you to stop. If he has spasms in his legs and his eyes look upwards like Saint Teresa's ecstasy, you are on the right track.  Generally, the frenulum zone is the most sensitive, and many guys go crazy when you lick their balls. Others hate it, so you should be cautious.
But most of them like it when you suck their cock while you give them a twisting movement. Suck in your cheeks until you look like Mario Vaquerizo and inhale all the air that you have within your mouth. The idea is that you look like a spinning vacuum cleaner – despite my descriptions all of this may be done quite elegantly, I promise. The deep throats are always the triple-hit-combo, but doing them properly deserves another article. If you have doubts regarding the theory, let intuition and common sense be your allies.
Point number four: the wetness. It's not that you need to create a flood or swamp the bed with your spit, but it is generally a good idea to use some saliva as natural lubrication. To touch a penis on its own is the equivalent to someone inserting three fingers inside you without lubricant. It feels rough. It hurts.
Point number five: the show. If you want your partner to tell you that you make love like a porn star (ha) you must learn to give a good performance. The exchange of glances is usually very effective: instead of closing your eyes while you are concentrating, keep his gaze while you put his cock in your mouth, let the saliva threads hang from your lips and stare at him passing your tongue vigorously around his glans.
The options are infinite, so use your imagination: find positions that allow him to observe the most exciting parts of your body, wear a set of underwear that you like, masturbate while you eat him. Remember that the aim of all this is arousal.
Last but not least, point number six: come.
I have always said that the penises are way more interactive than vaginas. Without taking into account the lucky women who can squirt, men have an attribute that in my view adds a wonderful number of possibilities to the fellatio art: to be able to choose where to come. Deep down I envy that, and I know that Freud would have much to say about this.
Face, mouth, boobs, ass, pussy… What we must remember at the time of making your lover ejaculate is not to tighten too much, to learn to stop at the suitable moment and not to change the rhythm suddenly. Everything will fit nicely if you also add the show: glances, frolics and fun.
And now that you have read all of this, do whatever you want to; I am nobody to advise you. Talk together and whatever you decide, start doing it. Now, as soon as you finish reading this. And tell me how it goes in the comments.
(This article is written from my point of view, as a woman, and therefore I have used feminine pronouns. I insist that the readers substitute the pronouns by he, it, them, s/he or an option of their choice.)
Translation: Teresa Galarza